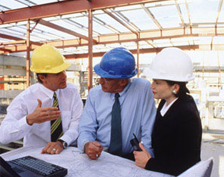 The course certification aims to address the needs of those working in a project-focused environment who want to be Agile. Based on the proven fundamentals, the certification provides the ability to deliver Agile Projects in organizations requiring standards, rigour and visibility around Project Management, while at the same time enabling the fast pace, change and empowerment provided by Agile.
Explain how to lay the foundations for successful agile projects
Explain how an agile project is managed
Clarify the different management styles needed for successful agile projects (compared to "traditional" projects)
We have individual (private class one on one), group classes, morning, afternoon and evening sessions. Every day classes available. You may inquire through any of our training coordinator, plan ahead and start your career with us.
Agile Theory, Benefits and Risks

Agile Philosophy
Agile Benefits
Lifecycles: Waterfall, Iterative, Incremental, and Agile
Iteration Length & Timeboxing
Common Agile Methods
Retrospectives and Continuous Improvement

Agile Requirements Management

User Stories
Prioritization
Backlogs
Backlog Maintenance

Agile Estimating & Scheduling

Story Points vs. Ideal Days
The Planning Game
Building a Release Schedule/Plan
Work Breakdown Structures & Estimating in Hours
Building an Iteration Schedule/Plan

Agile Tracking & Control

Sprint Burndown Charts
Velocity
Project/Product Burndown Charts
We provide two easy steps on how you can join the course.
Fill-up the registration form and visit the Institute, with the following requirements then pay the necessary fees.

passport copy or national id copy
1 copy of passport size photo
education certificate copy
CV or background profile