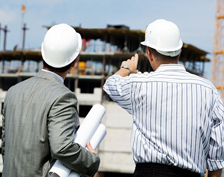 The Certified Construction Manager (CCM) is the "gold standard" in personnel credentials for the Construction Management profession. It is the only certification accredited by the American Academy of Project Management (AAPM) under the International Organization for Standardization's ISO 17024 standard.
Construction Management
Construction Science
Civil Engineering
Mechanical Engineering
Electrical Engineering
Chemical Engineering
Industrial Engineering
Architectural Engineering
Architecture
Or 5 additional years of construction or general design experience.
Benefits of attending the course:
The ability to use the designation CCM® on your business card and resume
2-years membership to the AAPM professional body
Access to the AAPM project management network and body of information online
Access to the AAPM international journal published online
Gold Seal Embossed MPM® Certificate with your name and designation
The MPM® shows that you have completed graduate level project management education and you have substantial experience in managing projects on a regional and global level
We have individual (private class one on one), group classes, morning, afternoon and evening sessions. Every day classes available. You may inquire through any of our training coordinator, plan ahead and start your career with us.
Professional Practice
Program Management
Project Management
Contract Administration
Time Management
Quality Management
BIM
Sustainability
Cost Management & Value Engineering
Safety & Risk Management
We provide two easy steps on how you can join the course.
Fill-up the registration form and visit the Institute, with the following requirements then pay the necessary fees.

passport copy or national id copy
1 copy of passport size photo
education certificate copy
CV or background profile