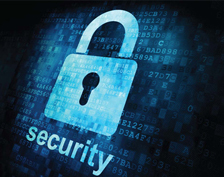 Be confident that your organisation's policies and procedures are legally compliant with data protection legislation by completing Ireland's first certified data protection practitioner programme. The three-day course covers the fundamental issues contained within the Data Protection Acts that have a legislative impact upon all organisations and provides information on how to achieve compliance.
Data protection officers
Human resource managers
Sales and marketing managers
Healthcare professionals
Information security professionals
Compliance and audit managers
What is privacy?
Data protection principles
Role and responsibilities of data processor
Offences and penalties
Data protection exemptions
What is sensitive personal data?
Role and responsibilities of data controller
Role of the Data Protection Commissioner's Office
Regulation and enforcement
Practical applications of data protection legislation
Certification Issued By:
Royal Institute for Chartered Engineers RICE
USA
Royal Institute for Chartered Engineers or widely known as RICE is one of the world's largest engineering institutions in the world. Located in Texas, USA it was established by professional engineers came from different types of engineering who believed that being an engineer doesn't stop after you graduated and labeled as one of the top people.
Membership Issued By:

High Authority Council for Arab Engineers (HACAE)
Egypt
Council member of Arab Arbitration Society. The association provided membership for qualified students who passed the examination for engineering certifications.
We provide two easy steps on how you can join the course.
Fill-up the registration form and visit the Institute, with the following requirements then pay the necessary fees.

passport copy or national id copy
1 copy of passport size photo
education certificate copy
CV or background profile