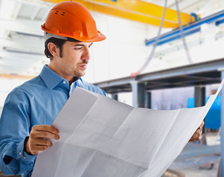 The intention of this designation is to recognize the analysts and professionals who meet a demanding requirements of planning and scheduling assets of experience, education, skill, knowledge and ethical qualifications. The CPE ™ requirement is to established to recognize today's advanced planning & engineering professionals in the industry and to fairly measure their education, skill, experience and management practices.
Engineers and Executives
Lawyers, CPAs, Engineers
Managers
Professional Consultants
We have individual (private class one on one), group classes, morning, afternoon and evening sessions. Every day classes available. You may inquire through any of our training coordinator, plan ahead and start your career with us.
Understand Input, Tools and Techniques, and Output for each phase
Comprehend different types of scheduling charts (Gantt, Milestone, Networking)
Know different techniques of networking (ADM, PDM, and PERT)
Master critical path and technology to do it.
Know how to facilitate recovery through techniques such as crashing, fast tracking, managing slack and overtime.
Understand how to calculate the Programmed Evaluation & Review Technique (PERT)
Know how to calculate of the Schedule Performance Index (SPI)
Tasks (FS, FF, SS, SF and lag)
Learn about float is and how to determine.
Calculate Early Start, Early Finish, Late Start, and Late Finish.
Certification Issued By:
Royal Institute for Chartered Engineers
USA
Royal Institute for Chartered Engineers or widely known as RICE is one of the world's largest engineering institutions in the world. Located in Texas, USA it was established by professional engineers came from different types of engineering who believed that being an engineer doesn't stop after you graduated and labeled as one of the top people.
Membership Issued By:

High Authority Council for Arab Engineers (HACAE)
Egypt
Council member of Arab Arbitration Society. The association provided membership for qualified students who passed the examination for engineering certifications.
We provide two easy steps on how you can join the course.
Fill-up the registration form and visit the Institute, with the following requirements then pay the necessary fees.

passport copy or national id copy
1 copy of passport size photo
education certificate copy
CV or background profile