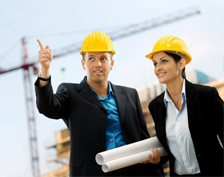 Acquiring high level skills, knowledge and techniques through the international recognized approach and practice of Project management. This unique programme takes you through the very basics of becoming Chartered Project management Professional, irrespective of your field of expertise. It also facilitates the effective management of projects, balancing the effects of time, cost, quality and stakeholders.
This course is based primary on the Project Management Body of Knowledge (PMBOK Guide) standard and certification processes. It is a comprehensive course that will assist individual in preparing for the CPMP‐ CIPM and PMP‐ PMI certifications.
Experienced Project Manager
Senior and Middle‐level Management
Investment Experts
Management Trainers
Supervisors
Team Member
Graduate Student and
all who want to increase their earning level and their projectmanagement skills
Benefits of attending the course:
The ability to use the designation MPM® on your business card and resume
2-years membership to the AAPM professional body
Access to the AAPM project management network and body of information online
Access to the AAPM international journal published online
Gold Seal Embossed MPM® Certificate with your name and designation
The MPM® shows that you have completed graduate level project management education and you have substantial experience in managing projects on a regional and global level
We have individual (private class one on one), group classes, morning, afternoon and evening sessions. Every day classes available. You may inquire through any of our training coordinator, plan ahead and start your career with us.
Introduction to Risk
Risk Management Planning and Identifying Risks
Analysis Fundamentals
Analysing and Prioritising Risk
Risk Response Planning
Execution, Evaluation and Update
We provide two easy steps on how you can join the course.
Fill-up the registration form and visit the Institute, with the following requirements then pay the necessary fees.

passport copy or national id copy
1 copy of passport size photo
education certificate copy
CV or background profile