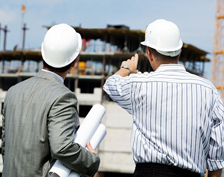 Quality control inspectors make sure that everything from raw materials to finished products meets quality and safety standards specified in the purchasing documentation. All production processes, whether large or small, require elements of quality control and all inspection and testing is carried out to specified requirements that have been agreed between the purchaser and the supplier. Quality control inspectors normally work in a laboratory, workshop or office. They visit the factory floor to take samples of products and inspect production, and to discuss problems with colleagues.
Many quality control inspectors are experienced production line or shop floor workers. Entry is possible, however, as a trainee or quality control assistant, with mainly on-the-job training. Vacancies may be advertised under several titles including quality tester, fault finder and quality controller.
Some posts in quality assurance require only on-the-job training. Other positions require technicians who have a qualification in their discipline.
Progression to quality management positions may be possible and there are a number of specialist degree courses and several postgraduate courses on aspects of quality management.
We have individual (private class one on one), group classes, morning, afternoon and evening sessions. Every day classes available. You may inquire through any of our training coordinator, plan ahead and start your career with us.
the application of tools and techniques inspector and observer-quality professional and professional manner.
acquire the skills to apply the concepts and tools of quality.
Understand how overlapping operations.
Monitor performance and raise the quality inspector within the level of international standards.
Ability to quality control and analysis of the problem and determine the dimensions and the understanding of the processes and its interventions.
Identify customer requirements and their relationship to the foundations and principles of quality.
How to promote a positive culture of quality among coworkers.
Statistical Process Control
Quality activation in daily activities
the application of the continuous process of improving the quality concepts
Certification Issued By:
Royal Institute for Chartered Engineers RICE
USA
Royal Institute for Chartered Engineers or widely known as RICE is one of the world's largest engineering institutions in the world. Located in Texas, USA it was established by professional engineers came from different types of engineering who believed that being an engineer doesn't stop after you graduated and labeled as one of the top people.
Membership Issued By:

High Authority Council for Arab Engineers (HACAE)
Egypt
Council member of Arab Arbitration Society. The association provided membership for qualified students who passed the examination for engineering certifications.
We provide two easy steps on how you can join the course.
Fill-up the registration form and visit the Institute, with the following requirements then pay the necessary fees.

passport copy or national id copy
1 copy of passport size photo
education certificate copy
CV or background profile