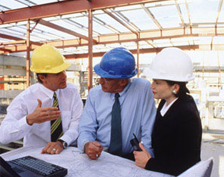 The intention of this designation is to recognize the analysts and professionals who meet a demanding requirements of managing e-business teams and leading project teams. Persons who apply for PME must have taken our executive course or have outstanding qualifications and experience and a college education.
Gain a solid foundation of knowledge to start building your e-business strategic plan
Participate in hands-on exercises relevant to your organisation.
Create a plan to attract and retain visitors on your web site.
Identify, understand and manage risks relating to your online presence.
Find out how to select appropriate tools and suppliers.
Learn how to communicate your business requirements more effectively.
Create an effective digital marketing plan in line with your budget and business needs.
Understand the roles of different team members
Learn practical cost-saving tips for online success.
Become a PME Project Manager E-Business
Benefits of attending the course:
The ability to use the designation MPM® on your business card and resume
2-years membership to the AAPM professional body
Access to the AAPM project management network and body of information online
Access to the AAPM international journal published online
Gold Seal Embossed MPM® Certificate with your name and designation
The MPM® shows that you have completed graduate level project management education and you have substantial experience in managing projects on a regional and global level
We have individual (private class one on one), group classes, morning, afternoon and evening sessions. Every day classes available. You may inquire through any of our training coordinator, plan ahead and start your career with us.
E-Business Strategy and Planning
E-Commerce
Online Marketing and Branding
Content Strategy and Management
PME Certification - Review, Exercises and Exam
We provide two easy steps on how you can join the course.
Fill-up the registration form and visit the Institute, with the following requirements then pay the necessary fees.

passport copy or national id copy
1 copy of passport size photo
education certificate copy
CV or background profile