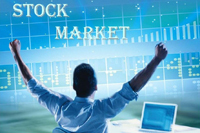 This training is designed for anyone who is interested in the stock exchange and investment. It intends to make people understand the technicalities with discussion of cases. This course will explain how the stock exchange works in relation to the UAE Stock Exchange.

It guides you through the history of Stock Exchange. The participant will get familiar with financial site of UAE Stock Exchange, how the share prices are calculated and what derivatives are and how the stock exchange is regulated by the government.
We have individual (private class one on one), group classes, morning, afternoon and evening sessions. Every day classes available. You may inquire through any of our training coordinator, plan ahead and start your career with us.
Introduction to Stocks
Exchange Markets

The need of price discovery
Demand and Supply
Types of Exchange Markets and their implementations
Short history of stock exchange
Stock Exchange and alternative markets

Stock Exchange Technicalities
Types of financial instruments

Shares, bonds
Derivatives

Shares

How share price is calculated
Types of shares
Demand and supply
Factors which may affect demand and supply
Market and net value

Source of income from shares

Dividends
Profit from sale

Gilts and Bonds
Derivatives

What are derivatives?
Risk hedge and speculation
Futures
Forward contracts
Options
Covered warrants

Indexes

How a value of indices is calculated
LSE indices

Stock Exchange and Regulation

How Stock Exchanges are regulated by the UAE government

UAE Stock Exchange

Finding a stockbroker
Trading over DFM and AFX
Certification Issued By:
Chartered Institute for Accounting & Auditing
CIAA USA
CIAA USA is one of the best institutes and centers of excellence in accounting, auditing and financial in the world. CIAA exists to lead and serve the Accounting and Auditing profession and is a highly influential and respected association in the global marketplace.
Membership Issued By:

High Authority Council for Arab Managers (hacab)
Egypt
High Authority Council for Arab Bankers (HACAB) believes that this certificate will be a valuable resource for professionals within the Arab world in order to understand how these and other processes for organizational improvement are interrelated. It provides training program in the Middle East and targets individuals of quality-focused organizations/industries, professionals aiming to increase their effectiveness/ productivity and anyone interested in the field of finance related courses.
We provide two easy steps on how you can join the course.
Fill-up the registration form and visit the Institute, with the following requirements then pay the necessary fees.

passport copy or national id copy
1 copy of passport size photo
education certificate copy
CV or background profile