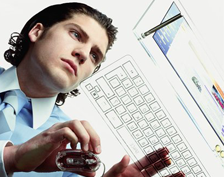 CompTIA A+ certification validates foundation-level knowledge and skills necessary for a career in PC support. It is the starting point for a career. The international, vendor-neutral certification proves competence in areas such as installation, preventative maintenance, networking, security and troubleshooting.
Candidate job roles include enterprise technician, field service technician, PC or support technician and IT administrator. CompTIA A+ is part of the certification track for corporations such as Microsoft, HP and Cisco. Other technology companies, including Dell, Intel, Lenovo and Ricoh, have made CompTIA A+ certification mandatory for their service technicians. The U.S. Department of Defense recognizes CompTIA A+ and the Department of Homeland Security requires it as part of their computer forensics program.
We have individual (private class one on one), group classes, morning, afternoon and evening sessions. Every day classes available. You may inquire through any of our training coordinator, plan ahead and start your career with us.
ESD, Tools, Cases, and Motherboards
Hardware Maintenance and Safety
Memory and Data Storage
Devices, Peripherals, Ports, Cables, Connectors
Processors
Memory
Power and Power Supplies
BIOS, CMOS, and the Boot Process
Disks, Storage, and Removable Media
Operating System Overview and Installation
OS Navigation and Upgrade
Windows Command Line Interface
OS Maintenance, Monitoring, and Troubleshooting
Video
Sound
Portable Computing and Power Management
Wired Networking and TCP/IP
Wireless Networking
Printers and Scanners
The Internet
Patch Management and Security
Customer Service and Professionalism
We provide two easy steps on how you can join the course.
Fill-up the registration form and visit the Institute, with the following requirements then pay the necessary fees.

passport copy or national id copy
1 copy of passport size photo
education certificate copy
CV or background profile