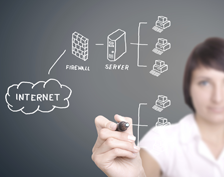 Our training covers all requirements for the globally-recognized Project+ management certification that identifies qualified and quality project managers. This course incorporates universal project management principles and critical soft skills such as conflict resolution, negotiation, communication, team building/leadership, and setting and managing expectations.
It is recommended that students have one year of managing, directing or participating in small- to medium-scale projects.
We have individual (private class one on one), group classes, morning, afternoon and evening sessions. Every day classes available. You may inquire through any of our training coordinator, plan ahead and start your career with us.
This CompTIA Project+ Training Camp covers pre-project set-up/initiating; project planning; project execution and delivery; change, control and communication; and project closure, with a direction on IT projects.
We provide two easy steps on how you can join the course.
Fill-up the registration form and visit the Institute, with the following requirements then pay the necessary fees.

passport copy or national id copy
1 copy of passport size photo
education certificate copy
CV or background profile