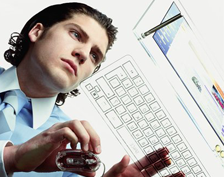 With effective training and practical tools, IT Managers can overcome these challenges and become very successful. To help current IT managers and aspiring future IT managers, DISC has partnered with US based Institute to bring this highly effective IT Business Manager Certification (ITBMC) training to UAE. It recognizes the student has received the IT Manager Institute resources and training and understands the importance of focusing on the business of IT support to deliver tangible & quantifiable business value!
What to do to achieve IT success
How to go about it
Tools and resources you can use immediately
We have individual (private class one on one), group classes, morning, afternoon and evening sessions. Every day classes available. You may inquire through any of our training coordinator, plan ahead and start your career with us.
Eliminate the IT-Business disconnect forever
Develop business driven IT strategies proactively
Deliver business value & gain senior manager praise
Differentiate yourself with successful projects
Create IT credibility to become a business partner
Quantify and communicate IT value
Motivate your team with little or no money
Learn about the work behavior traits of IT people
Why these traits create challenge
How to resolve employee conflicts
How to overcome communication challenges
Build achievable budgets quickly and easily
Cost justify IT initiatives and develop ROI
Learn how to communicate with non-IT managers
Find cost savings
Certification Issued By:
ACAC for Accredited Certification
USA
One of professional organization focused on furthering excellence in training and development. It provides defined criteria, standards and procedures for evaluation and optimization of training and development activities.
We provide two easy steps on how you can join the course.
Fill-up the registration form and visit the Institute, with the following requirements then pay the necessary fees.

passport copy or national id copy
1 copy of passport size photo
education certificate copy
CV or background profile