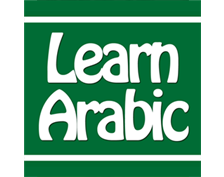 The Arabic course adopts a multi-level methodology that integrates the skills of reading, writing, listening, grammar, vocabulary and conversation. These skills are reinforced at all levels and Arabic is the only teaching language used in class, except when it is necessary to facilitate the explanation of a grammar rule or lexical phrase to a beginner
The objective is to enhance students' creativity and active participation. The purpose is also to create opportunities for them to learn outside class setting and thus rehearse their language skills in real life environment.
We have individual (private class one on one), group classes, morning, afternoon and evening sessions. Every day classes available. You may inquire through any of our training coordinator, plan ahead and start your career with us.
Beginning Level:

Much of time is devoted to oral dialogues and conversations about how basic interactions are run. In this respect, the course will cover different issues related to daily life such as: Greetings, introducing oneself and others, presenting family members, describing things and people, directions and locations in terms of space (as in the street), bargaining and ordering (in the market, café, restaurant…etc), weather, schedules (daily or weekly activities: permanent events), hobbies, narration and the like.


Intermediate level:

The objective in this level is to give students more in-depth background about daily life issues and endow them with proficiency and mastery of the language skills critical to realistic pursuits of life. At this stage, we will go through topics such as: travelling, relationships, ceremonies, services (especially public administrations), speaking about careers (personal achievements), biography/ autobiography and functions of speech. Besides these objectives, the course also looks at some abstract subjects as an introduction to cultural and literary subjects. Meanwhile and for the student to be able to run discussions about the previously mentioned themes, it is necessary to go through other skills to meet the needs and expectations of the participants. The course tackles syntactic structures useful to drafting very correct paragraphs which consist of a variety of grammatical complex sentences. More focus is put on the lexicon that is necessary for the production and understanding of texts related to the themes of culture and literature as well as authentic real life situations.
Advanced Level:

While the previous levels focus on the daily life perspective through an emphasis on conversational and communicative approaches, this course addresses the very advanced issues related to abstract topics of culture, literature, politics, society, sociological studies, gender and the like. The emphasis falls also on the structural and syntactic pursuits of language as these are very necessary linguistic tools for the improvement of the learners' proficiency and fluency. The course, therefore, is a completion and review of previously learnt rules. The overall intended learning objective of this course is to endow students with an ability and a sense of critical and analytical mind through the use of different language functions such as: expression of opinion, agreement and disagreement…etc.
We provide two easy steps on how you can join the course.
Fill-up the registration form and visit the Institute, with the following requirements then pay the necessary fees.

passport copy or national id copy
1 copy of passport size photo
education certificate copy
CV or background profile