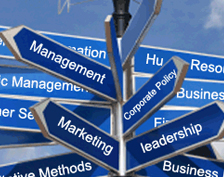 CEC Designations is a distinction that involves an understanding of running a successful business. CEC™ holders have a broad training in Internet Management, Law, Marketing, Financial, and other MBA type skill sets. The CEC Consultant is professional designation which is a supplement to traditional education. The CEC shows that you have gone the extra mile in the ecommerce area. Universities do not traditionally offer. We are at the top of our field. We are the strongest and only global board of standards for managers, executives, and administrators. However, we encourage all to attain a traditional education at an accredited college or university because we fully accept the training and competency testing at accredited institutions.
Organizational e-Business Managers
Team Leaders
IT Professionals
Executive Directors
Operations Directors
Program Managers
Research and Development Officers
Management Consultants and other Contractors
We have individual (private class one on one), group classes, morning, afternoon and evening sessions. Every day classes available. You may inquire through any of our training coordinator, plan ahead and start your career with us.
Introduction to Electronic Commerce

Foundation of electronic commerce
Definitions and content of the field
Benefits and limitations
The driving forces of electronic commerce
Impact of e-commerce: everything will be changed

E-Business Technologies

Retailing in electronic commerce
Direct marketing
Online customer service
Electronic intermediaries
Reactive electronic department stores
Internet and extranet
Architecture of the internet, intranet, and extranet
Internet software
Applications of intranets
Intranet application case study
Considerations in intranet development
Extranet products and services
Applications of extranets
Business models of extranet applications

E-Marketing

Internet consumers and market research
Building customer relationship
The consumer behavioral model
Personal characteristics and the demographics of the internet surfers
Consumer purchasing decision making
One-to-one and relationship marketing
Delivering customer service in cyberspace
Market research for e-commerce
Intelligent agents for consumers
Organizational buyer behavior
Advertising in electronic commerce (methods and strategies)
Economics and effectiveness of advertisement
Online catalogs

E-Commerce Management

Procurement revolution at general electric
Characteristics of B2B e-commerce
Procurement management using the buyer's internal marketplace
Supplier-oriented marketplace: Cisco online case
From traditional to internet-based EDI
Integration with back-end information systems
The role of software agents for B2B e-commerce
Solutions of B2B e-commerce

Strategic Management for Electronic Commerce

Strategic planning for E-Commerce
Strategy formulation
Critical success factors for E-Commerce
Return on investment and risk anaylysis
Electronic commerce strategy in action
The steps to successful E-commerce programs
Competitive intelligence on the internet
Implementation: plans and execution
Managerial issues

Legal & Ethical Issues in Electronic Commerce

E-commerce legal incidents: Contractual issues in Ecommerce
Copyright infringement on the web
Legal, Ethical, and other public policy issues
Protecting privacy
Protecting intellectual property
Free speech, internet indecency, and censorship
Other legal issues (domain name registration, proposals and bids, licenses, financial services, the use of cookies, and international protection)
Certification Issued By:
Institute of Professional Managers
USA
IPM - USA commenced operations in San Francisco USA as an Executive Education programs for positions in Middle East and Far East, Africa. The founders and owners of IPM had worked for many years Executive Education and business training in USA, EU, UK, and Middle East and recognize the growing demand for Executive Education speakers around the world.
Membership Issued By:

High Authority Council for Arab Managers (HACAM)
Egypt
High Authority Council for Arab Managers (HACAM) HACAM believes that this certificate will be a valuable resource for professionals within the Arab world in order to understand how these and other processes for organizational improvement are interrelated. HACAM provides training program in the Middle East and targets Managers of quality-focused organizations/industries, professionals aiming to increase their effectiveness/ productivity and anyone interested in the field of quality.
We provide two easy steps on how you can join the course.
Fill-up the registration form and visit the Institute, with the following requirements then pay the necessary fees.

passport copy or national id copy
1 copy of passport size photo
education certificate copy
CV or background profile