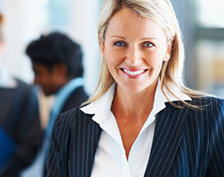 It is impossible to successfully market any product today without examining the current situation and finding a way to overcome it. Even in the current climate, the world's largest companies and operators are investing heavily in the emerging markets to capture market share. The global marketplace has become an active investment market for foreign companies growth opportunities. In this environment, you need to have a clear understanding of your competitive differentiation and be able to create a strong and definitive brand proposition.
The training will uncover marketing strategies and technologies which are essential for success in the global changing competitive landscape.
Better comprehend the changing marketing environment for financial institutions in the Global Marketplace and Local region
Understand the integral role of marketing in the development of new banking products and services
Know how to deal with increased competitive pressure coming from the big global banks
Understand customer behavior, segmentation and specific market and pricing strategies
Learn how to position your institution to the most valuable high-net-worth Individuals
Improve the components of effective relationship management
Discover how to develop a multi-year marketing strategy for services and products in your organization
Gain long term competitive advantage
We have individual (private class one on one), group classes, morning, afternoon and evening sessions. Every day classes available. You may inquire through any of our training coordinator, plan ahead and start your career with us.
Setting The Scene
The Role Of Marketing
The Changing Marketing Environment For Banks And Institutions
Marketing Research For Management Decision Making
Developing And Using Market Intelligence
What Kinds Of Information A Company Needs
Methods Of Gathering Information
Managing Company Information
Understanding Consumer Behavior And Its Impact On Marketing In The Services Arena
Understanding Consumer Behavior
Segmentation And Targeting
Developing New Banking Products And Services
Pricing Strategies
Brand Marketing And The Marketing Mix
Brand Management
Designing The Marketing Mix
Relationship Marketing And Customer Relationship Management
Creating And Sustaining Relationship Strategies
Multi-Channel Relationships
Certification Issued By:
Institute of Professional Managers
USA
IPM - USA commenced operations in San Francisco USA as an Executive Education programs for positions in Middle East and Far East, Africa. The founders and owners of IPM had worked for many years Executive Education and business training in USA, EU, UK, and Middle East and recognize the growing demand for Executive Education speakers around the world.
Membership Issued By:

High Authority Council for Arab Managers (HACAM)
Egypt
High Authority Council for Arab Managers (HACAM) HACAM believes that this certificate will be a valuable resource for professionals within the Arab world in order to understand how these and other processes for organizational improvement are interrelated. HACAM provides training program in the Middle East and targets Managers of quality-focused organizations/industries, professionals aiming to increase their effectiveness/ productivity and anyone interested in the field of quality.
We provide two easy steps on how you can join the course.
Fill-up the registration form and visit the Institute, with the following requirements then pay the necessary fees.

passport copy or national id copy
1 copy of passport size photo
education certificate copy
CV or background profile