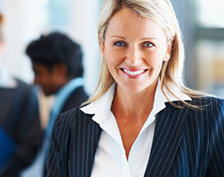 The program is designed for educators who aspire to be education leaders. We believe that educational teams become stronger when greater understanding exists about the roles of its members. Theory and practice are explored from various perspectives. The program is designed for working educators, with a focus on linking theory and research to practical issues in education using their local districts as the context for their study. Students are admitted into a cohort of educators from their local areas and experience the benefits of a collaborative learning community close to their own schools and districts.
Students enrolled in this program will focus on topics such as educational administration foundation and framework, educational leadership, data-driven decisions for school improvement, legal issues in education, public school finance, supervision and instructional leadership, and curriculum development for school improvement. This master's in educational administration program also includes a study of principalship, which explores important critical issues currently facing school principals, including the challenge of attracting and retaining a quality work force in education, while also meeting the myriad of district and state policies and laws.
We have individual (private class one on one), group classes, morning, afternoon and evening sessions. Every day classes available. You may inquire through any of our training coordinator, plan ahead and start your career with us.
Educational Leadership and Inquiry
Art and Science of Teaching
School Improvement
Research and Data Analysis
Assessment and Learning
Curriculum Development
Culture, Diversity, and Human Rights
Professional Seminar
Certification Issued By:
Institute of Professional Managers
USA
IPM - USA commenced operations in San Francisco USA as an Executive Education programs for positions in Middle East and Far East, Africa. The founders and owners of IPM had worked for many years Executive Education and business training in USA, EU, UK, and Middle East and recognize the growing demand for Executive Education speakers around the world.
Membership Issued By:

High Authority Council for Arab Managers (HACAM)
Egypt
High Authority Council for Arab Managers (HACAM) HACAM believes that this certificate will be a valuable resource for professionals within the Arab world in order to understand how these and other processes for organizational improvement are interrelated. HACAM provides training program in the Middle East and targets Managers of quality-focused organizations/industries, professionals aiming to increase their effectiveness/ productivity and anyone interested in the field of quality.
We provide two easy steps on how you can join the course.
Fill-up the registration form and visit the Institute, with the following requirements then pay the necessary fees.

passport copy or national id copy
1 copy of passport size photo
education certificate copy
CV or background profile