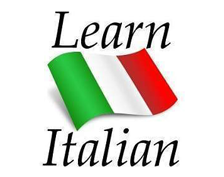 Over the years of sending people abroad on language holidays, the one great thing we've discovered about Italian is that people learn it for the sheer love of the language, country and people.
Immersing yourself in another country is not just about learning the language; it's about your interaction with the people and understanding of their way of life. With this in mind, we're delighted to bring you our brand new pages on culture, offering you interesting, valuable and at time quirky information on your chosen country's land, people, attitudes and beliefs. Together with your language learning, this is the ideal way to ensure you get the most out of your stay abroad.
We have individual (private class one on one), group classes, morning, afternoon and evening sessions. Every day classes available. You may inquire through any of our training coordinator, plan ahead and start your career with us.
Saying hello and goodbye
Introducing yourself
Nationality
Address and telephone number
Asking and saying how one is
Asking and giving personal details about one's job and the languages one speaks
Apologising
Ordering food and drink at a bar and paying
Reading a simple menu
Spelling one's name
Talking about one's preferences
Asking and telling the time
Talking about one's everyday routine
Referring events in a chronological order
Expressing frequency
Expressing likes and dislikes
The Italian alphabet
Numbers 1-100
Days of the week
We provide two easy steps on how you can join the course.
Fill-up the registration form and visit the Institute, with the following requirements then pay the necessary fees.

passport copy or national id copy
1 copy of passport size photo
education certificate copy
CV or background profile