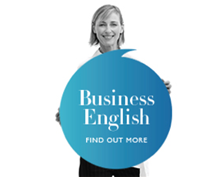 Business English intended to give students a solid foundation and a working knowledge of business English. The class is taught at an intermediate level and students should have a level of intermediate English language proficiency and writing experience. Various aspects of business English will be covered, including, but not limited to measurements, social language, participation in meetings, and presentations. Also in the course is an introduction to business letters – enquiries, ordering, confirmations, etc.
Handle informal and formal introductions
Describe work duties and job positions
Write a personnel profile
Speak appropriately on the phone, take messages, use general telephone language
Present a company – facilities, departments, strengths
Exchange information about products, dimensions
We have individual (private class one on one), group classes, morning, afternoon and evening sessions. Every day classes available. You may inquire through any of our training coordinator, plan ahead and start your career with us.
Meeting People
Telephoning
Organizations
Exchanging information
Reporting
Socializing
Meetings
Certification Issued By:
British Language and Examination College
BLEC UK
Established as a statutory board. It was formed to develop and conduct national examinations worldwide, and to provide other examination and assessment services and products, locally as well as overseas.
We provide two easy steps on how you can join the course.
Fill-up the registration form and visit the Institute, with the following requirements then pay the necessary fees.

passport copy or national id copy
1 copy of passport size photo
education certificate copy
CV or background profile