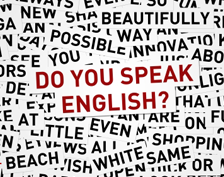 This is a practical course for students who are still developing fluency in written and spoken English, and who wish to improve their expression in the context of business communications. The course is designed for students whose first language is not English. Common business documents are studied, as well as grammar, syntax and style.
Produce a range of common workplace documents
Recognise and correct common mistakes in grammar, expression, syntax and tone
Prepare and deliver coherently and logically argued written material
Critically evaluate their own and others' written materials
Engage productively and respectfully with their peers
Recognise and apply transferable skills in other university courses and in professional contexts beyond the university
We have individual (private class one on one), group classes, morning, afternoon and evening sessions. Every day classes available. You may inquire through any of our training coordinator, plan ahead and start your career with us.
Introduction
Grammar: introduction; Business Letters
Grammar Workshop; Emails
Report structure, intro to literature reviews
Literature review structure
Reference list: styles and conventions
Job Application
Course Consolidation and Revision; Exam
Certification Issued By:
British Language and Examination College
BLEC UK
Established as a statutory board. It was formed to develop and conduct national examinations worldwide, and to provide other examination and assessment services and products, locally as well as overseas.
We provide two easy steps on how you can join the course.
Fill-up the registration form and visit the Institute, with the following requirements then pay the necessary fees.

passport copy or national id copy
1 copy of passport size photo
education certificate copy
CV or background profile