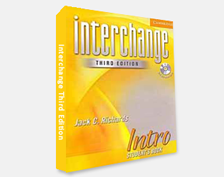 English is undoubtedly a language of repute and growth in modern age. It is also known as a gateway to world treasures. Progress and development is almost impossible without the knowledge of English.

If we talk about English in Middle East context, knowledge of English language is not imparted to the students at an early age. As a result, they face a number of problems in their career when they grow up.

Motivation link is a matter of interest for a general student. Initially the amount of content has been kept to minimal but it is likely to be extensive in upcoming days with disc.
We have individual (private class one on one), group classes, morning, afternoon and evening sessions. Every day classes available. You may inquire through any of our training coordinator, plan ahead and start your career with us.
Speaking: talking about food, sports, birthdays, health, places, vacation, memories, etc.
Grammar: possessive adjectives, articles, yes/no questions, count, no count nouns, simple present, future tense, prepositions of place, regular & irregular verbs.
Pronunciation/Listening: Linked sounds, plural "s" ending, syllable stress, the letters "s" & "sh", rising & falling intonation, words with "th", sentence stress, reduction of going to, simple past –ed endings, etc.
Writing/Reading: writing a list of names and phone numbers, writing the location of objects, writing times of the day, writing about your dream home, writing about you & your family, writing about jobs, writing directions, etc.
We provide two easy steps on how you can join the course.
Fill-up the registration form and visit the Institute, with the following requirements then pay the necessary fees.

passport copy or national id copy
1 copy of passport size photo
education certificate copy
CV or background profile